I haven't done the Sunday Social in a looooong time, but since it is about "3″ today, I must. You see… the number 3 is my OCD number (even though I hate all other odd numbers), and welcome to my crazy side.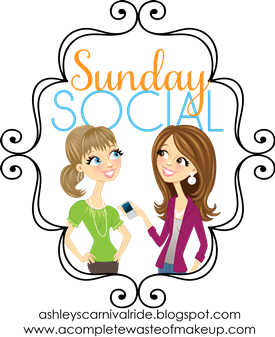 3 Favorite Foods:
1. Mexican – Give me the California Burrito, the queso, the chips… the tacos… but all without tomatoes.
2. Bread – This includes toast, bagels, rolls… all the carbs. All of them.
3. Cereal -
3 Things I do in the morning:
1. Curse the world for making me get out of bed
2. Check all forms of social media
3. Feed and let my dog out
The last 3 things you do at night:
1. Take out my contacts
2. Brush my teeth
3. Read a book to put me to sleep
3 TV shows you never miss: I miss all the TV shows… because well, I don't really watch actual TV. I catch up on Hulu the next day or so. But the first three I watch are… 1. Chicago Fire
2. Emily Owens M.D
3. REVENGE! (Seriously love this show)
The 3 places I most want to visit:
1. Greece
2. Seattle
3. Spain
The 3 people groups I can always count on:
1. The familia 2. The DT – Sally, Lindsey & Tweets
3. My other Moms – Judi, Weezy, Katie and Cynthia
Have a great week!
Katelyn